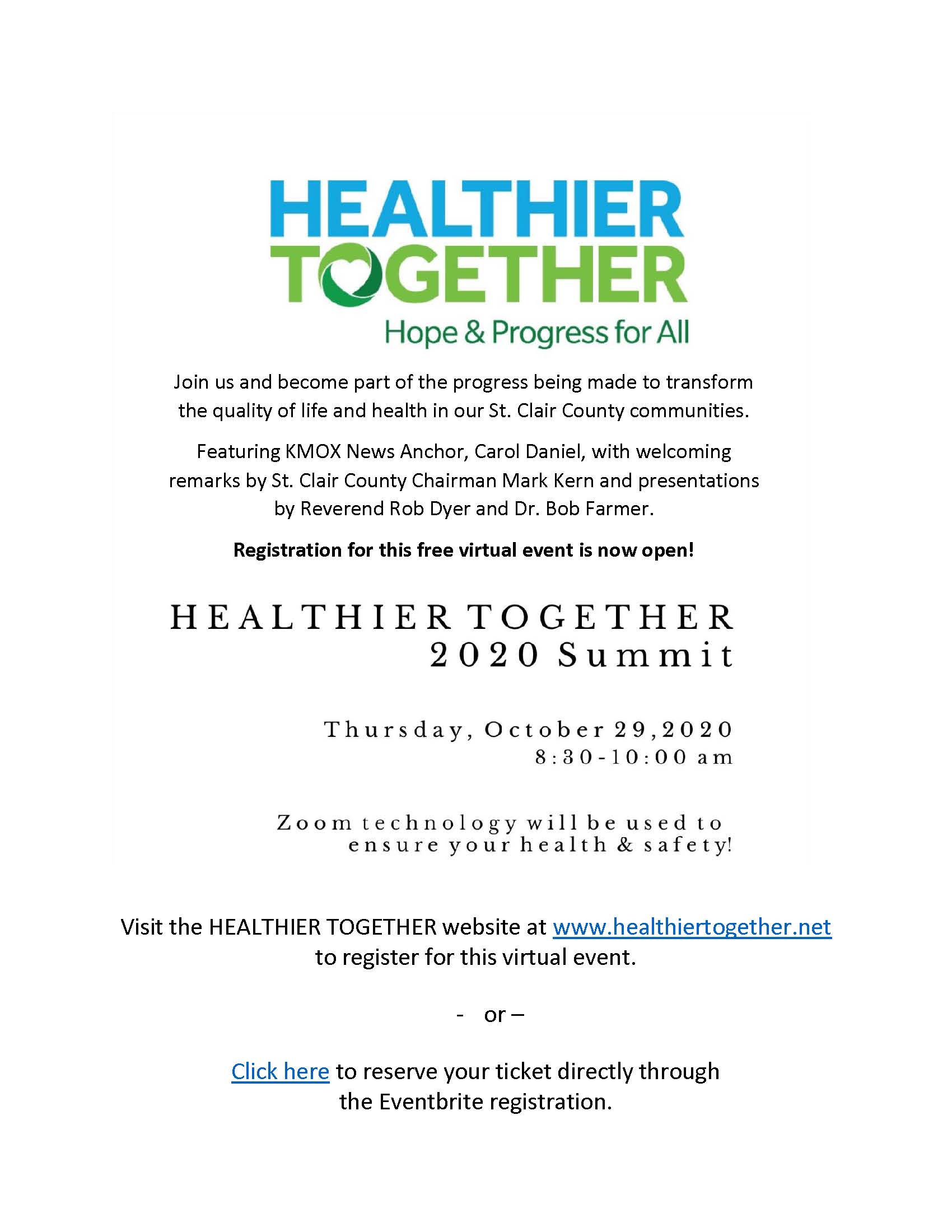 HEALTHIER TOGETHER 2020 Summit
Thursday, October 29, 2020
8:30- 10:00am
Zoom technology will be used to ensure your health & safety!
Join us and bcome part of the progress being made to transform the quality of life and health in our St. Clair County communities. Featuring KMOX News Anchor, Carol Daniel, with welcoming remarks by St. Clair County Chairman Marn Kern and presentations by Reverend Rob Dyer and Dr. Bob Farmer.
Registration for this free virtual event is now open!