BRIC Partnerships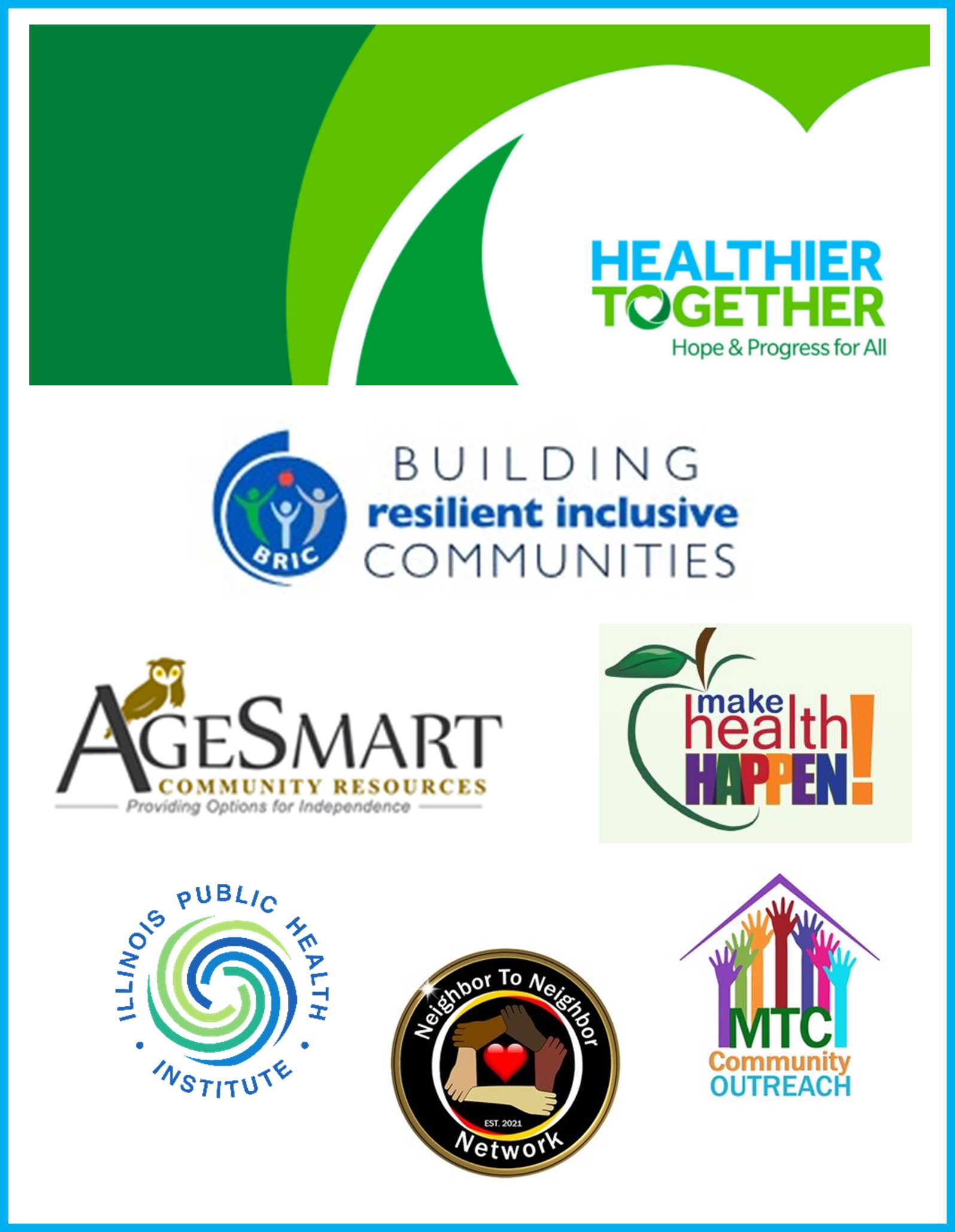 HEALTHIER TOGETHER's partnership with the organizations that make up the BRIC initiative epitomizes the principles and goals of the Collective Impact process that is a cornerstone of our mission. This initiative to build resilent and inclusive communites began in the East St. Louis, Washington Park and Cahokia Heights area in 2021 through funding provided by the Centers for Disease Control and Prevention (CDC) and administered by the Illinois Public Health Institute. This collaboration relies upon the collective strengths of existing alliances and organizations who have been working in and serving these communities for years. They are cooperating together to make an impact in three areas:
increasing access to healthy foods through community gardening and local food pantry improvements;
creating opportunities for physical activity and transportation access; and,
building stronger intergenerational connections among residents to alleviate social isolation.

To learn more about the local impact being made through the BRIC initiative and its partners read more from our local stories below or click here for a printable pdf success story recently featured by the Illinois Public Health Institute.