Education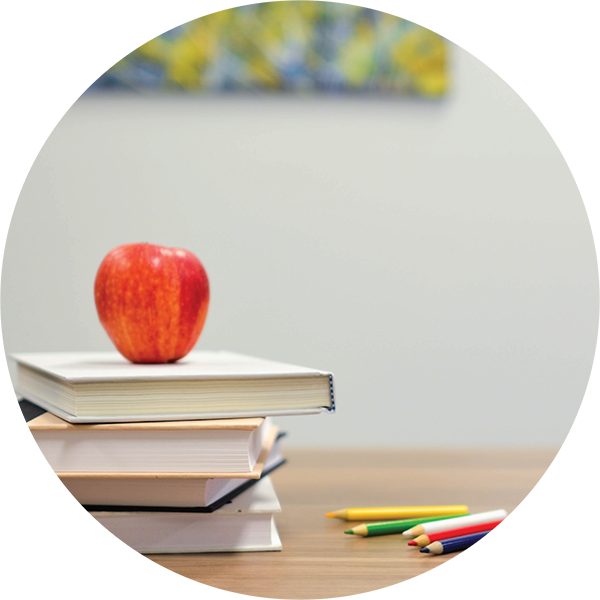 WHAT WE DO:
Our goals are two-fold, promote educational attainment and promote health literacy.

FOR WHOM:
For educational attainment, we are targeting youth at greatest risk for poor educational outcomes and dropping out of high school. While health literacy is an essential life skill for all ages, we are targeting youth, especially those who are also at risk for poor educational outcomes.


HOW:
Educational attainment- the coalition of members serving on the education workgroup are focusing on building community support for schools to help buffer some of the factors (like poverty, family disruption, hunger) that put students at risk for poor educational outcomes. We conducted surveys of school administrators to identify risk factors. We conducted an assessment of best practices for community support for schools in St. Clair County. This information pointed us in our first undertaking, working with churches that are involved with schools to promote deeper involvement and recruiting new churches for church-school partnerships. Health literacy-we learned from school administrators that there is little time, and limited resources for health content in today's schools, although these administrators acknowledge the importance of this health content. Our first health literacy undertaking has been to partner with elementary districts offering summer camps. We've recruited volunteers to provide several hours of health content per week for children attending four summer camps during 2019.
Belleville School District 118
Community Members
Harmony School District 175
McKendree University
Memorial BJC Hospital
Oasis
St. Clair County Health Department
St. Clair County Regional Office of Education
St. Elizabeth's Hospital
Southern Illinois University Edwardsville
SWIC Programs & Services for Older Persons
University of Illinois Extension
WHY:

Educational attainment is one of the most consistent predictors of life expectancy. People with no high school diploma live eight fewer years than those who have some college education, and earn less than half as much money. While overall, St. Clair County's high school graduation rate is better than the State of Illinois, there are dramatic disparities in impoverished urban areas and in some rural areas of the county.
Today's school curricula has little formal health content. Seventy-seven million American adults have basic or below basic levels of health literacy, limiting their capacity to obtain, process, and understand basic health information and make appropriate health decisions. Lower levels of formal education only compound this problem, further contributing limited comprehension of basic health information.