Substance Use Disorder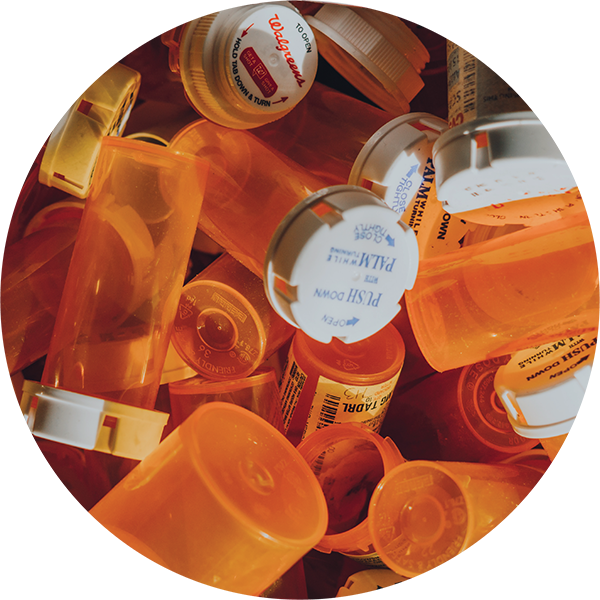 WHAT WE DO:
The St. Clair County Drug Prevention Alliance has two primary goals for the year 2025:
Reduce youth substance use by 5%
Reduce opioid overdose deaths by 25%
FOR WHOM:
Currently, our work is centered on any individual who lives, works, or goes to school in St. Clair County.


HOW:
The St. Clair County Drug Prevention Alliance is comprised of individuals representing many sectors of the community, including law enforcement, treatment, and prevention professionals from multiple agencies. The list of partners includes:
AgeSmart Community Resources
Belleville Polic Department
Chestnut Health Systems
East Side Aligned
Gateway Foundation
Hesed Comprehensive Psychological and Assessment Services
Hoyleton Youth and Family Services
Programs and Services for Older Adults
Provident
St. Clair County Health Department
St. Clair County Mental Health Board
St. Clair County Probation Office
Touchette Regional Hospital
Together, we have developed a comprehensive strategic plan around both primary goals and have developed a plan of implementation that includes: media campaigns, dissemination of educational materials, trainings, and NARCAN distribution.
WHY:
The opioid crisis has hit St. Clair County hard. Over the past five years (2014-2018), there were 225 overdose deaths in St. Clair County. 54 of those deaths occurred in 2018.
Youth substance use remains a concern in St. Clair County.
Alcohol remains the highest used drug by youth in St. Clair County, with the number of youth reporting use remaining steady over the past few years. Over the period from 2012-2018, the 30-day use rates of marijuana have risen - 8th grade saw a 50% increase; 10th grade saw a 17% increase; 12th grade saw a 35% increase.
Vaping or e-cigarette use is a grave concern in the county as well. From 2016-2018, there was a 90% increase in use among SCC 10th-graders. In that same time, there was a 58% increase for 12th graders.